Identifying and Analyzing Projects
Probity International is equipped to conduct site selection and real estate feasibility studies, including project analyses, highest-and-best use studies, and relative risk and market competition studies.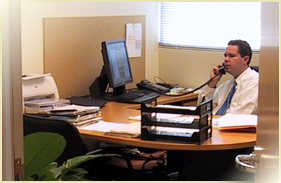 Obtaining Entitlements
The Company has a solid history of successfully obtaining development entitle-ments, even in some of the most challenging communities in the United States. Probity's success is based on cultivating relationships with community officials and addressing the concerns of the local citizenry.
Financing
Probity International utilizes its own capital in financing its projects, and on occasion aligns itself with select private and institutional joint venturers. Also, the Company works with a number of strategic lenders with vast financing capabilities.
Construction Management
Probity International provides construction management services, including the supervision and monitoring of all phases of construction, from contract negotiations to project completion.
Project Design
Probity International has an accomplished team specializing in finding solutions to design challenges that require creative thinking. The Company also engages the services of top third party consultants, including design architects, engineers and other professionals in developing and executing its projects.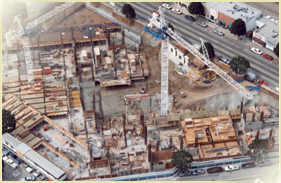 Marketing
Probity International is experienced in developing and implementing appropriate marketing plans and repositioning strategies for a full range of commercial, residential and industrial properties.
Leasing
The Company has a proven track record of successfully leasing all types of real estate projects.
Property Management
Probity International and its affiliates provide professional property manage-ment services for a variety of real estate product types, including hotel, office, retail, residential, and industrial properties.
Parking Operations
Probity International is experienced in the development of parking structures, as well as the management of such parking facilities.
Asset Management
Probity International provides asset management services for real property and operating businesses, including luxury hotels.